Shopping Cart
Your Cart is Empty
There was an error with PayPal
Click here to try again
Thank you for your business!
You should be receiving an order confirmation from Paypal shortly.
Exit Shopping Cart
Blog 3
Well I could not have wished for a better week to start Peek-a-boo life out at the shop.
It started with the lovely Ella and her family being my first official customers in store; she came to pick her army of Cookie Monster cupcakes up to celebrate her 10th birthday.
Then it was time to deliver the first of (hopefully) many monthly orders to the great people of Avoka, Manly.
Saturday night was time to unveil "The Parthenon cake" ready for Rebecca's 21st.It was a great success and thoroughly enjoyed by all, it was gluten and dairy free!
A few more cupcake orders were delivered and picked up then Dora was delivered to the lovely twins Saskia and Larrisa to celebrate their 2nd birthday.
All in all it was a great first week. Lots of really good feedback and happy customers!!! I still managed dinner out with Kate and Max on Saturday night and enjoyed Sunday off, although I did cook breakfast for 60 people!!
Monday came and fantastically the orders and enquiries have started to pour in, a few of this weeks orders are a Lego cake, a couple of birthday cakes, a baby shower order and a few more to confirm.
Next week is nearlly fully booked already!
Jamie from "Gleam Windows" came today to give my windows a once over, they look great. I didn't realise they were that dirty until he cleaned them.
Give him a call on 0423 197 320
 As always the cakes will be uploaded to my website and Facebook page so go along and have a nose. Don't forget to "like"my Facebook page while you are there! I am getting a great response through Facebook and Google so keep spreading the word !
Have a great week,
Neil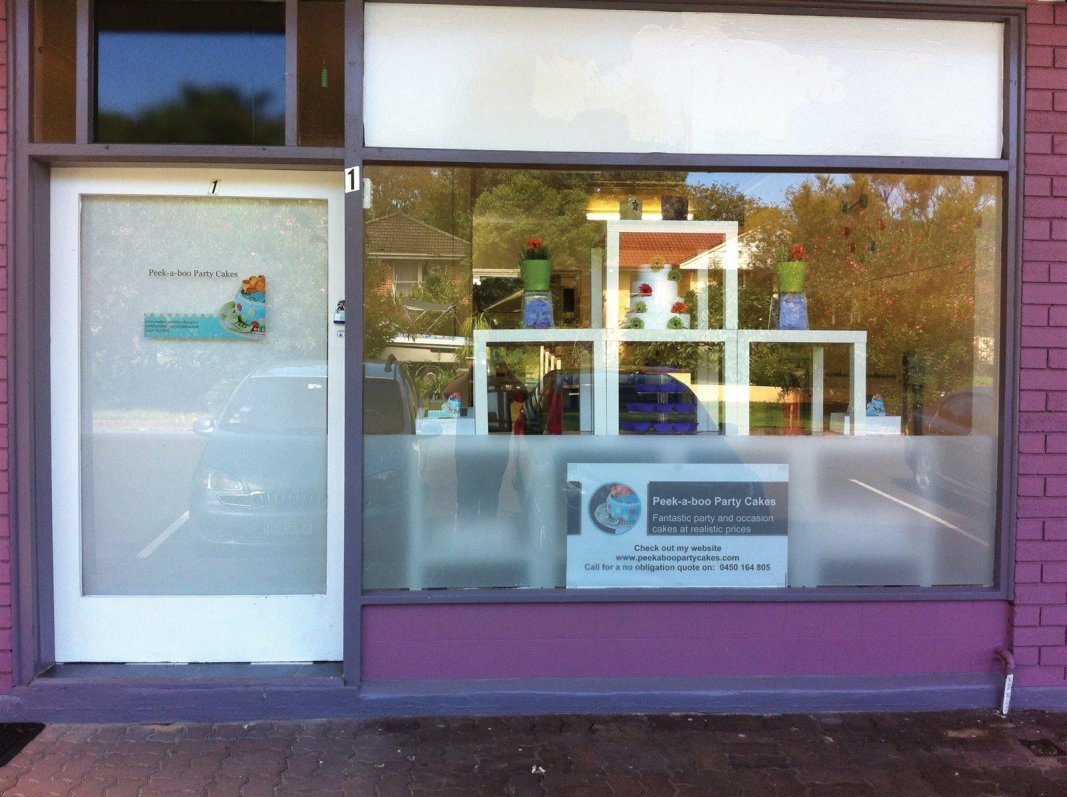 Blog 2
Peek-a-boo Party Cakes Seaforth is officially open!!!!
The "COMING SOON" sign came down today, and I donned the chef's white's for a day of baking. Yes they still fit!
There are pictures of the shop on Peek-a-boo's Facebook page, click this link to have a nosey; don't forget to "Like" the page.
I was so excited to finally get stuck into a few orders. Eight orders (so far) for this week - some big some small and all great.
I have an extra-large Greek Parthenon Cake for Saturday which is gluten and dairy free. I have received an order from overseas too for a special Easter delivery,this is from a customer who has found me through Google, her son lives in Manly and she wanted to send something a bit different for Easter this year, so spread the word to family and friends abroad and you might just receive a little
Peek-a-boo surprise one day.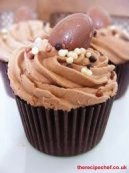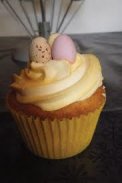 I also have on order a few pretty cakes, Dora the explorer cakes and an order for regular Corporate Birthday cakes. The ever popular Cookie Monster Cupcakes will be out in force too.
The window display is still missing a few display cakes!
This is where you come in to help. I am holding a competition to find three display cakes. Have a look through my
website
 and choose your top three cakes or cupcakes I have made so far. Submit your top three, by commenting on this blog or email me, those who vote for the winning designs will receive free cupcakes!
I will be making the display cakes soon so will announce the winning designs on Saturday 31st March.
Rules:
International or out of state voters will be just for fun! Unless you are planning a visit especially to pick up your cupcakes!
All entries must be received by Friday 30th March before 1.00pm
There are three categories; three designs will make it into the window:
1x Cupcake Tower
1x Party/Birthday/Character cake
1x "Pretty" cake.
One box containing two cupcakes for each entrant whose choice makes it in to the window.
There will be a realistic limit put on free cupcakes, if it goes crazy and the whole of Facebook get wind of it, everything will be at my discretion.
I am offering up to 10 winner's boxes for each category.
I also need a wedding cake for the display:
It could be the cake you had for your wedding day, one from a magazine or just have a search online for wedding cakes.
Send them in and if I use your design you will receive a box of 12 cupcakes.
Please note this is all just for fun, Winners will be chosen totally at my discretion. Once I have chosen the winners I will announce a date for the winners to collect their cupcakes at the shop.
 Flavour and design will be chosen by me. Gluten/Dairy free will be accommodated (Rebecca!)
Happy voting!
Have a great day,
Neil
M:0450 164 805
Well to celebrate Peek-a-boo's first birthday and 3000 hits and nearly 10000 views on my website, Peek-a-boo Party cakes finally has a shop and a "BLOG" which people have been asking for.
So here it is, I received the keys to my shop last week and have been busy cleaning and setting up!! with the help of my 20 week pregnant Wife Kate and the ever helpful Max!
The shop is looking great, it will start off as a workshop where I can bake and create!! also where customers can come to discuss their design or order and pick the finished masterpiece up.
A range of cupcakes will also be available to order in advance in boxes of 12.
Then in a month or so daily cupcakes will be available to purchase from the store and hopefully selected outlets, and who knows maybe a little coffee & Cupcake shop along the way.
It is all very exciting and we are looking forward to getting pounded with orders :-)
My first official cake from the shop was for the fantastic Bold & Beautiful swim group to celebrate their award ceremony. It was a great cake to start the shop off with and went down very well with the swimmers, a great morning was had by all. Max was put to work making sure each member of the club recieved a business card and he was not taking no for an answer (a very pushy salesman) even staff and customers of Manly Wine went home with a pocket full of Peek-a-boo literature.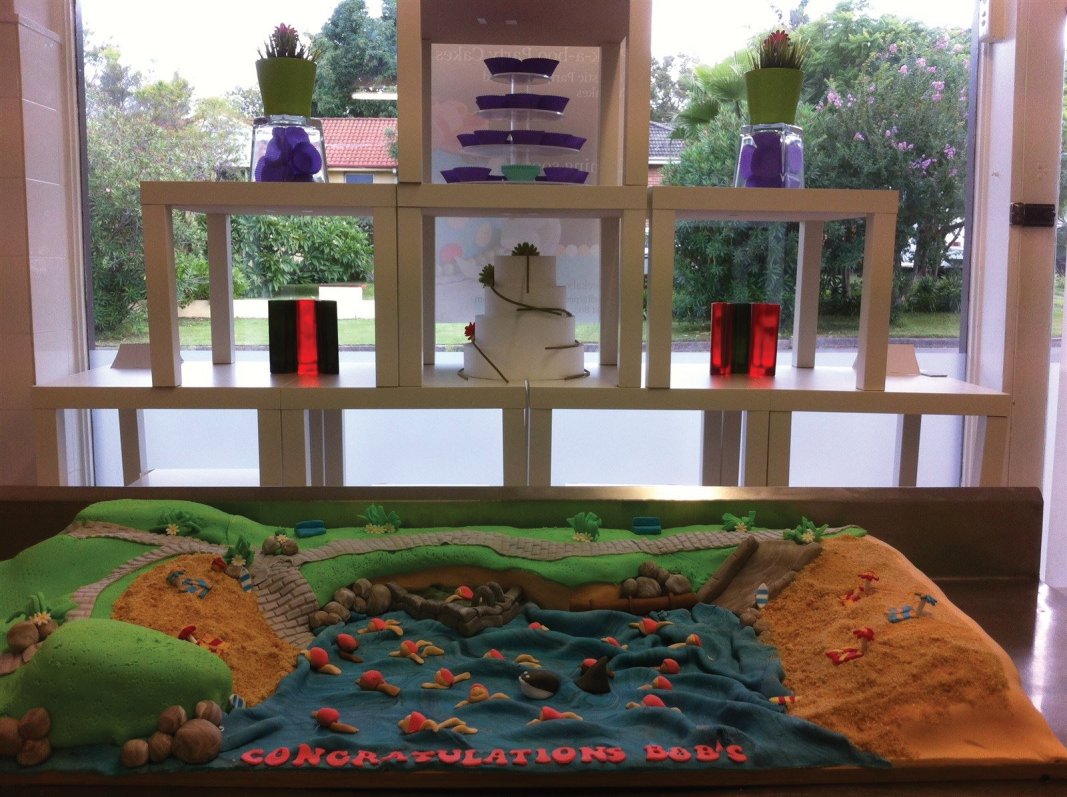 Here is the finished masterpiece at the shop.
"Manly to Shelly beach swim"
Delicious Lemon Madeira as a special request of a good mate Rob a member of the Bold and Beautiful.
Well thats about it for my first blog, like it ,share it and spread the word.
I will post all of my latest cakes and news.
I am going to hold a competition to decide which of my previous cakes from my website will be made into display cakes for the shop window display.Details to follow.
The shop address is :Shop 1. 28 Montauban Avenue,Seaforth,NSW 2092
Pop by for a nose if you are passing!
MapQuest Terms and Conditions
Maps/Directions are informational only. User assumes all risk of use. MapQuest, Vistaprint, and their suppliers make no representations or warranties about content, road conditions, route usability, or speed.
/