Shopping Cart
Your Cart is Empty
There was an error with PayPal
Click here to try again
Thank you for your business!
You should be receiving an order confirmation from Paypal shortly.
Exit Shopping Cart
| | |
| --- | --- |
| Posted on March 20, 2012 at 7:54 AM | |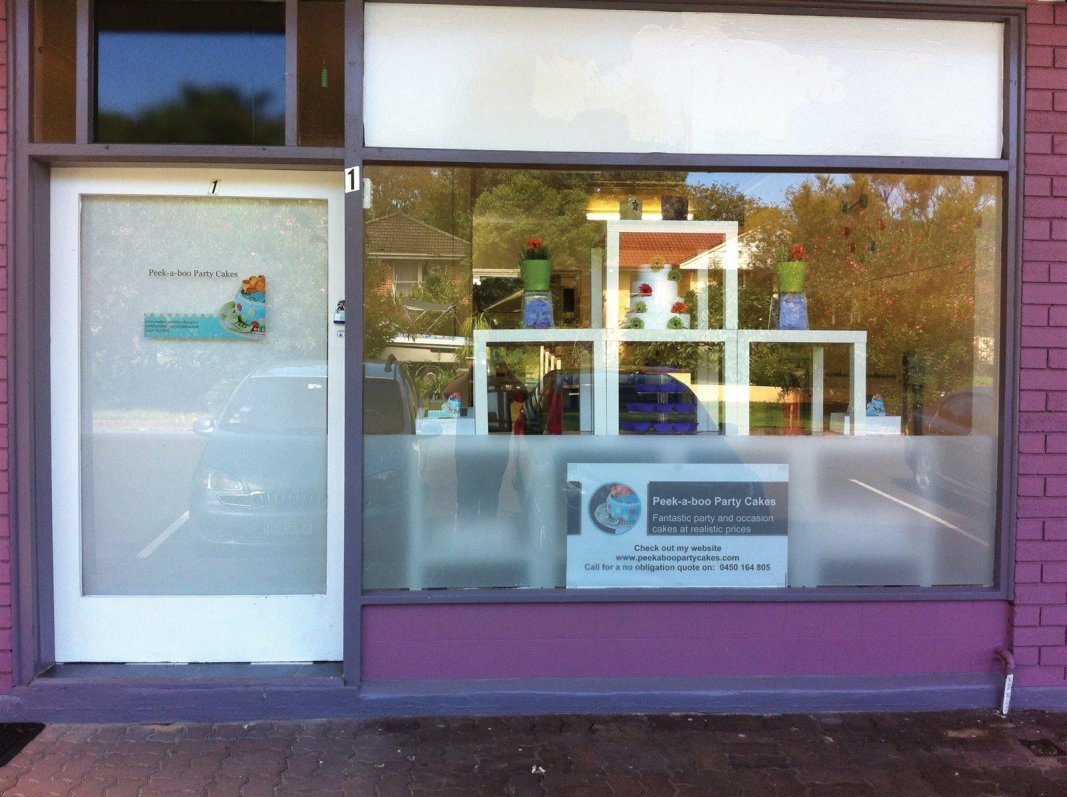 Blog 2
Peek-a-boo Party Cakes Seaforth is officially open!!!!
The "COMING SOON" sign came down today, and I donned the chef's white's for a day of baking. Yes they still fit!
There are pictures of the shop on Peek-a-boo's Facebook page, click this link to have a nosey; don't forget to "Like" the page.
I was so excited to finally get stuck into a few orders. Eight orders (so far) for this week - some big some small and all great.
I have an extra-large Greek Parthenon Cake for Saturday which is gluten and dairy free. I have received an order from overseas too for a special Easter delivery,this is from a customer who has found me through Google, her son lives in Manly and she wanted to send something a bit different for Easter this year, so spread the word to family and friends abroad and you might just receive a little
Peek-a-boo surprise one day.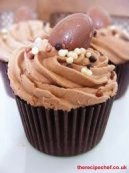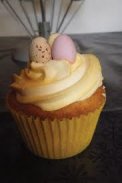 I also have on order a few pretty cakes, Dora the explorer cakes and an order for regular Corporate Birthday cakes. The ever popular Cookie Monster Cupcakes will be out in force too.
The window display is still missing a few display cakes!
This is where you come in to help. I am holding a competition to find three display cakes. Have a look through my
website
 and choose your top three cakes or cupcakes I have made so far. Submit your top three, by commenting on this blog or email me, those who vote for the winning designs will receive free cupcakes!
I will be making the display cakes soon so will announce the winning designs on Saturday 31st March.
Rules:
International or out of state voters will be just for fun! Unless you are planning a visit especially to pick up your cupcakes!
All entries must be received by Friday 30th March before 1.00pm
There are three categories; three designs will make it into the window:
1x Cupcake Tower
1x Party/Birthday/Character cake
1x "Pretty" cake.
One box containing two cupcakes for each entrant whose choice makes it in to the window.
There will be a realistic limit put on free cupcakes, if it goes crazy and the whole of Facebook get wind of it, everything will be at my discretion.
I am offering up to 10 winner's boxes for each category.
I also need a wedding cake for the display:
It could be the cake you had for your wedding day, one from a magazine or just have a search online for wedding cakes.
Send them in and if I use your design you will receive a box of 12 cupcakes.
Please note this is all just for fun, Winners will be chosen totally at my discretion. Once I have chosen the winners I will announce a date for the winners to collect their cupcakes at the shop.
 Flavour and design will be chosen by me. Gluten/Dairy free will be accommodated (Rebecca!)
Happy voting!
Have a great day,
Neil
M:0450 164 805
Categories: Blog 2, Shop now open!
/